Running a small business often means you don't have the budget, time or skills for search engine optimization…or rather, you think that's the case. Luckily you're wrong. Watch this official video from Google, and you'll understand that you do have the budget, time and skills needed.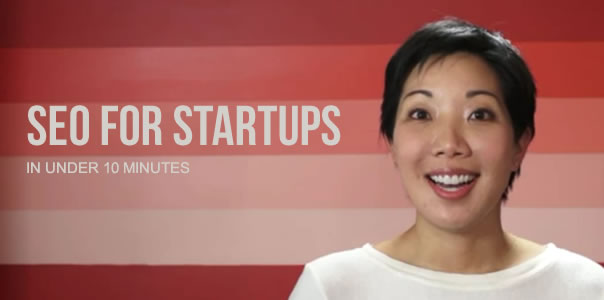 Who should watch this video?
You should watch this video if:
your website's main content is below about 50 pages
you're not trying to rank for thousands of keywords, but rather want to rank for your company name and a handful or search terms
What SEO tips will you get?
In short, the video shows that you should:
choose the www vs non-www version of your website url
verify ownership of your website in Google Webmaster Tools
perform a background check on your domain
implement Google Analytics on your website
consider personas/users for your site
define your conversions
be smart about your content/copywriting
know what every page on your website should include
be aware of potential pitfalls
focus on your page load time
check and understand how you rank
invest time in social media the right way
If this sounds interesting, you want to find out more, watch the video below.
For Google's official blog post (where you can also download the slides), visit "SEO essentials for startups in under 10 minutes"
What to do now?
It might feel overwhelming with all the SEO stuff you should do, but just focus on one thing each week.
For example, implementing Google Analytics, or defining your conversions, will take you maximum 15 minutes. Figuring out your personas might take you a few cups of coffee, so why not use a pen and paper to work it out while you watch TV?
The important thing is that if you spend 30 minutes per week on SEO, you'll move forward all the time…and that's really what SEO is all about – constant improvements in an organized manner.
If you want help with creating an SEO plan for your website, contact me and we'll have a chat.